iSucceed elite coaching program
Reading time: 4 – 6 minutes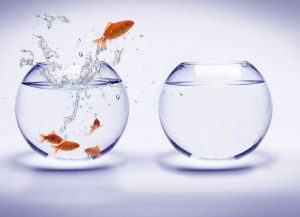 We can all use a little help.
Successful people understand the power of having someone there to not only keep them accountable but also to help them maneuver around the minefields of life.
One-on-one coaching is nothing new.
Plato had Socrates.
Plato then became Aristotle's teacher.
Jim Rohn had Earl Shoaff.
Jim later became Tony Robbins' mentor.
Even Robert Kiyosaki had his Rich Dad.
Successful people realize the power of having someone to talk to and offer advice when we need it.
Napoleon Hill in his landmark classic, Think and Grow Rich, talks about the power of think-tanks.
Mentors and coaches do just that. They provide a sounding board from which you can bounce ideas back and forth with.
Adrian Shepherd, author of iSucceed and creator of isucceedbook.com (and also the founder of the Financial Future Seminar), realizes the need for mentors and coaches which is why he has spent two years developing the iSucceed Elite Coaching Program.
One-on-One Coaching
In the Bible it says that "If you seek, you will find."
This could also be read another way, "If you don't seek, you won't find."
Adrian Shepherd has devoted the past years to learning from the best minds in the business and has an educational library bare none; Tony Robbins, Jim Rohn, Robert Kiyosaki, Zig Ziglar, Joe Polish, Wayne Dyer and many many more.
Adrian searched, and found, and now he is ready to help share what he has discovered with you over the course of a life-changing year.
The iSucceed Elite Coaching Program is a one-on-one coaching experience designed to help you create a blueprint to your better life.
Schedule Success
Tony Robbins once said, "If you talk about it, it's a dream, if you envision it, it's possible, but if you schedule it, it's real."
Isn't it time to schedule success into your life?
The iSucceed Elite Coaching Program will keep you accountable and will be tailor-made to cater to your personal needs and aspirations. It will help fill in the gaps between where you now and where you want to be.
It includes:
A pre-consultation call to establish your needs and wants
Four 45-minute coaching calls per month direct with its creator, Adrian Shepherd
iSucceed Blueprint Analysis
iSucceed Profiling
Is this right for me?
The iSucceed Elite Coaching Program is not for everyone. It is an intensive program that demands the most out of its clients.
It focuses on the areas of
Business
Marketing
Time management
Success principles
Finance
Adrian designed this program to focus on your career and achievement because these are his areas of expertise.
The iSucceed Elite Coaching Program is a year long program that gives you enough time to see significant changes in your business and how you approach life.
As an added bonus the full year coaching program also comes with the following bonuses 100% free of charge.
Blueprint to Success (special report, valued at $397)
Two tickets to The Financial Future Seminar (valued at $397)
100% Guarantee
If that's not enough, Adrian Shepherd is fully committed to your success which is why he backs it up with his 100% guarantee.
If you're not completely satisfied at any time throughout the course simply ask for a refund and you'll be given your entire investment back, no questions asked.
Success may be simple but it's not easy.
Forget the get-rich schemes out there, true success takes a serious of investment of time, effort and money.
If you're not ready to give your 100%, then the iSucceed Elite Coaching Program's probably not for you.
This is a no nonsense program that will challenge you to grow which is why each week you'll be given assignments to do.
Homework?
The assignments are meant to help you, not hurt you.
The faster you implement the ideas discussed in the coaching program, the faster you will see results which is what iSucceed is all about – living a better life.
What is the cost of this exclusive one-on-one year-long coaching program?
$3497 and not a dime more.
If you feel this is the program for you, just click here and let's get started.
Talk to you soon,
Adrian Shepherd
Share and Enjoy